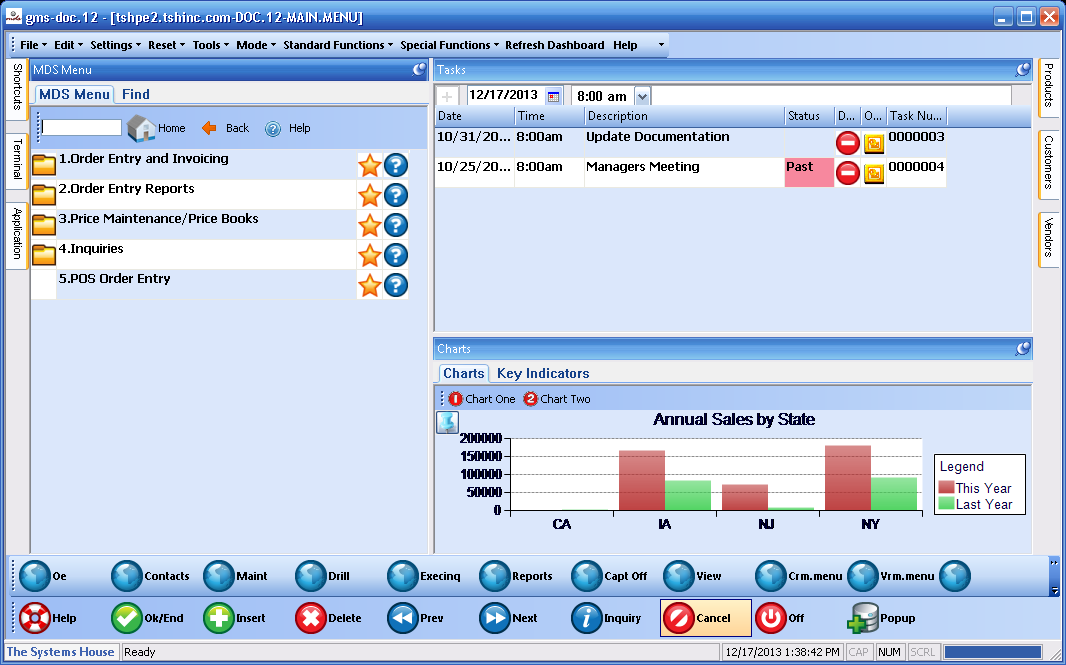 The Order Entry and Invoicing selector is used forOrder Entry, Verification, One Step Invoicing, CreditMemos etc.
Keywords:
Procedural Help:
This is procedural help for the Order Entry and Invoicing Selector menu item.It can be used to attach a procedural outline of this menu.
The Order Entry Reports Menu gives the user access to Daily Reporting Tools; In Picking and Releases Verified & Not Invoiced, Credit, Price and Manual Holds, Open Orders and Backorder reports.
Keywords:
The Price Maintenance/Price Books Menu gives the user access to various Pricing Setup's including Contract/Rebates and Price Books/Listings.
Keywords:
The Inquiries Menu gives the user access to various inquiry functions; Order Inquiries, Accounts Receivable/Accounts Payable Inquires, Product/Inventory Inquiries, Purchase Order Inquires, Consignment Inquiries, Quote Inquiries, Return Authorization Inquiries, Warranty Inquiries and Miscellaneous Inquiries.
Keywords:
POS Order Entry
POS Order Entry
Keywords: